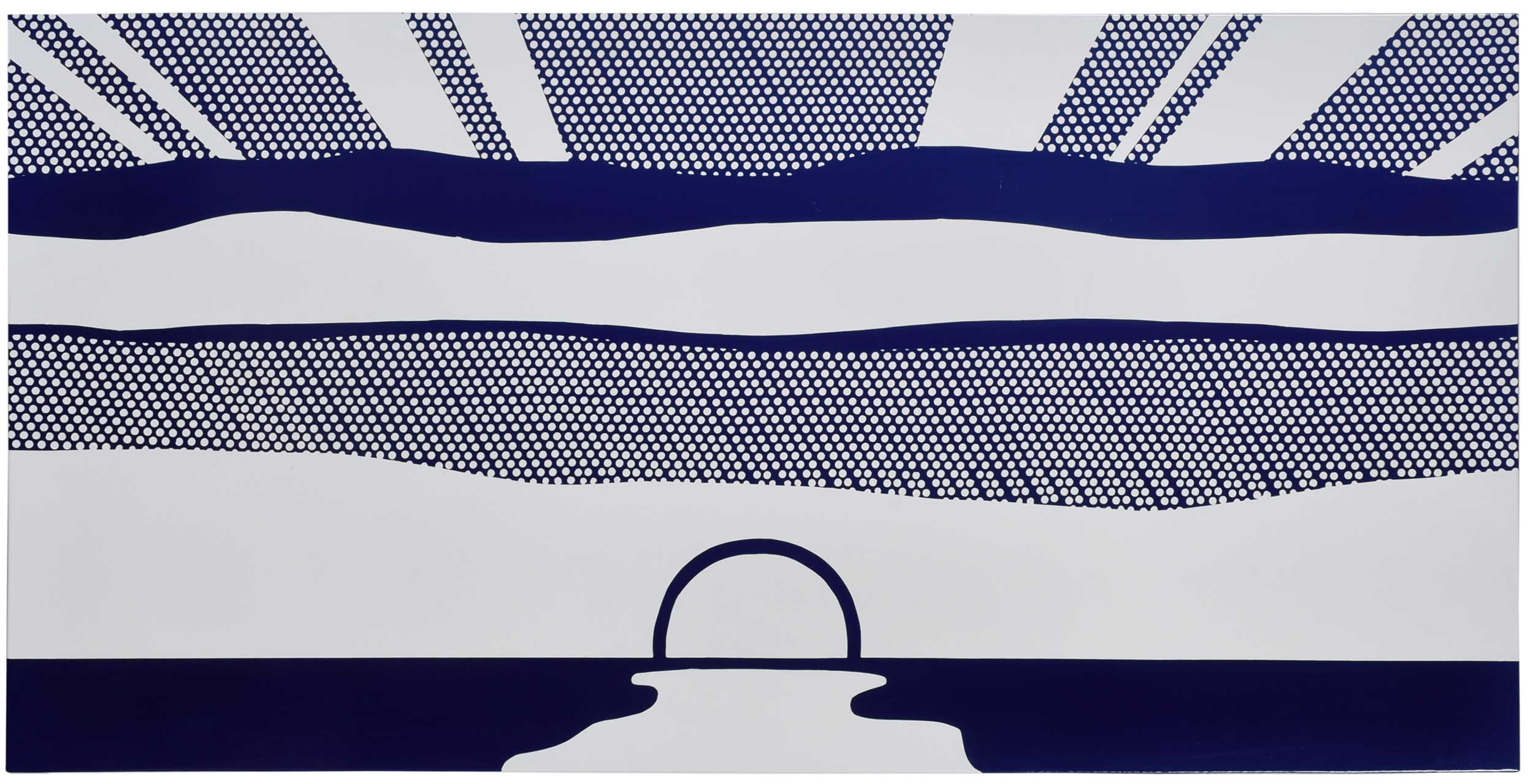 Collection of Jean and Jim Barrow
May 20, 2023 09:00 AM EDT Asheville, North Carolina
Estimate: $200,000 – $300,000
Description:
(New York, 1923-1997) 
Setting Sun and Sea (LC-194), 1964, edition 5/5, signed verso and dated "rf Lichtenstein", blue and white porcelain enamel on steel, 36 x 72 x 2 in. (91.4 x 182.9 x 5.1 cm)
Exhibited: Leo Castelli Gallery, New York, New York, Roy Lichtenstein Landscapes, November 1964.
See: Corlett, M.L and R.E. Fine, Lichtenstein online catalogue raisonne https://www.imageduplicator.com/main.php?decade=60&year=64&work_id=244#
References:
Judd, Donald, "In the Galleries: Roy Lichtenstein", Arts Magazine 39, no. 3, December 1964, pg. 66, b/w repro.; Johnston, Jill, "Roy Lichtenstein", Artnews 63, No. 8, December 1964, p. 15 illust.
Provenance
Estate of Roy Lichtenstein (LC-194); OK Harris Works of Art, New York;
offered Sotheby's, New York, 1990; Sotheby's New York, purchased privately in 2002 for $150,000 (accompanied by the original receipt); 
Collection of Jean and Jim Barrow
Condition: some small chips at edges and verso, abrasion