Rare Early Creole Portrait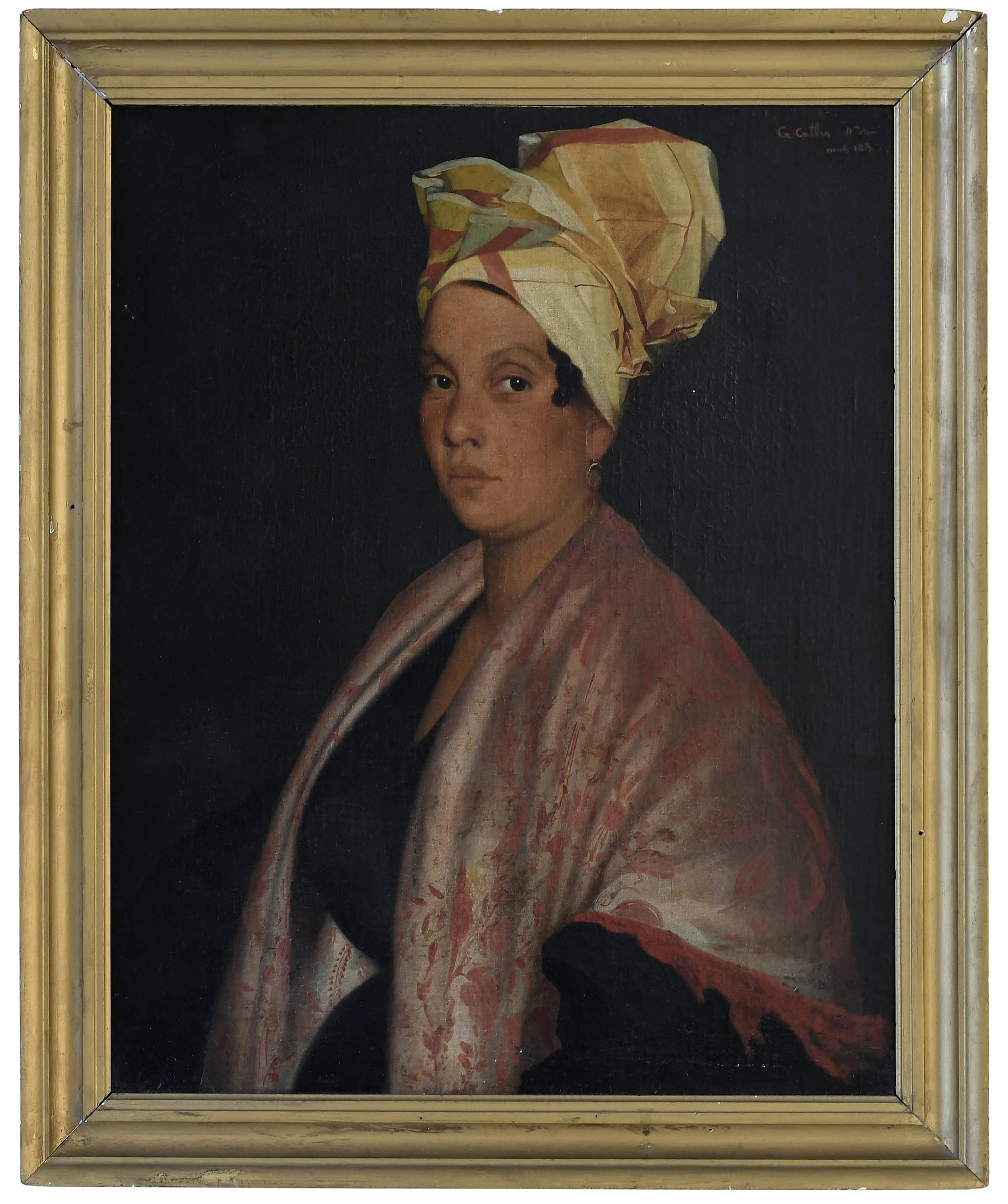 Premier Session
May 21, 2022 09:00 AM EDT Asheville, North Carolina
Estimate: $200,000 – $300,000
(New Orleans, early 19th century)
Portrait of a Creole Woman Historically Known as Marie Laveau, dated 1837, bears signature upper right "G. Catlin Nlle Orléans /mai 1837", oil on canvas, 29 x 23-1/2 in.; period gilt wood frame, 33-1/2 x 27-1/2 in.
Note: This powerful, compelling, and rare early New Orleans portrait of a free woman of African descent has long been considered the iconic image of the Voodoo Priestess Marie Laveau. It has been surrounded by mystery and legend and lost to the public eye for decades, all of which has added to the aura that surrounds it. Her strength is haunting and unparalleled, made all the more so when one realizes that she is a free woman of color in New Orleans before the Civil War. Having been unseen since the middle of the twentieth century, we are proud to offer this distinctive portrait for auction.
Brunk Auctions wishes to thank Dr. Lisa N. Peters for her research on this painting. (see attached online discussion of the history and possible attributions of the painting by Dr. Peters.)
Provenance: Gaspar Cusachs, New Orleans, by 1911 (on loan to the Louisiana State Museum, New Orleans); Simon J. Shwartz, 1922; Edward Alexander Parsons, by 1933; Private collection, New Orleans, ca. 1962; By descent in the family to the present; Private Florida Collection
Condition: See condition report posted online by Painting Conservation, Asheville, North Carolina.