Property from a Historic Pittsburgh, Pennsylvania Home | July 13-15, 2023
Located at 5850 5th Avenue in the city of Pittsburgh, Pennsylvania, "The Thomson House" stands on the grounds of Chatham University. The historic three-story house was originally the home of Scottish-American coal and coke magnate Thomas Chalmers Darsie (1857-1932) and his wife, Edith Benney Darsie (1859-1929).
In 1882, Thomas became one of the founders of the Hecla Coke Company, in partnership with his brother, James Darsie, and William Jr. and Benjamin Thaw (sons of the prominent railroad magnate William Thaw). The company operated in Westmoreland County until 1905, when the business was taken over by the H.C. Frick Coke Company, and afterwards Thomas continued to serve as a trustee of William Thaw Sr.'s "Coke Trust" and was active in Pittsburgh's Presbyterian community.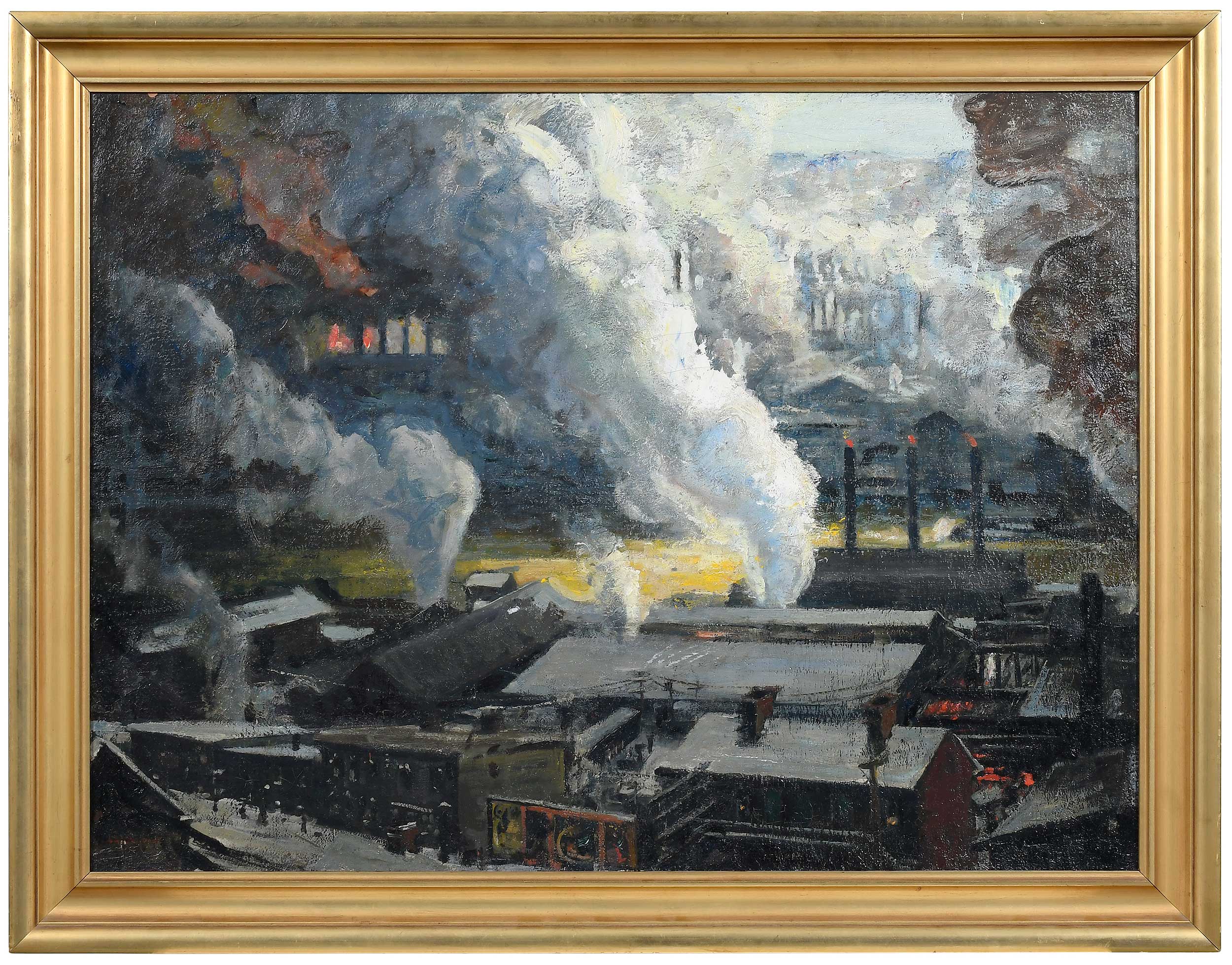 In February of 1909, an article in the Pittsburgh Daily Post announced that Thomas had "purchased a beautiful home site at Fifth Avenue and Woodland Road" for a price "said to be in the neighborhood of $35,000 cash." In December of the following year, the Pittsburgh Post Gazette described the "beautiful new home" in a feature covering the "debutante tea and housewarming" hosted by Mrs. Darsie, being "the first entertainment given in the new home." Along with the activities of the Darsies, articles from the time also make mention of some of the objects that filled the home, such as numerous paintings by Scottish artist Robert W. Allan, who once visited the home.
Thomas left his $500,000 estate (nearly $11,000,000 today) to his children, Anne Darsie Thomson and Robert Adamson Darsie, following his death in 1932. The home subsequently passed to Anne's sons, who all resided there until their deaths. Robert, the last surviving son, ran the Thomson & Sproull Insurance Company which handled insurance for Chatham University, and upon his passing in 2014 bequeathed the house and all contents to the university.
After remaining uninhabited and largely untouched for nearly a decade, Chatham University has chosen to work with Brunk Auctions to bring to market over 300 objects from the Darsie-Thomson families' eclectic collections, featuring Tiffany lamps and vases, Scottish and American paintings, a selection of American gold coins, oriental rugs, a library of fine leather bound titles, and more. The group will be sold in Brunk Auctions' July 13-15 Premier and Emporium Auctions, beginning Thursday, July 13th at 9:00 AM EST.