ONE AUCTION
TWO EXTRAORDINARILY RARE AND IMPORTANT PAINTINGS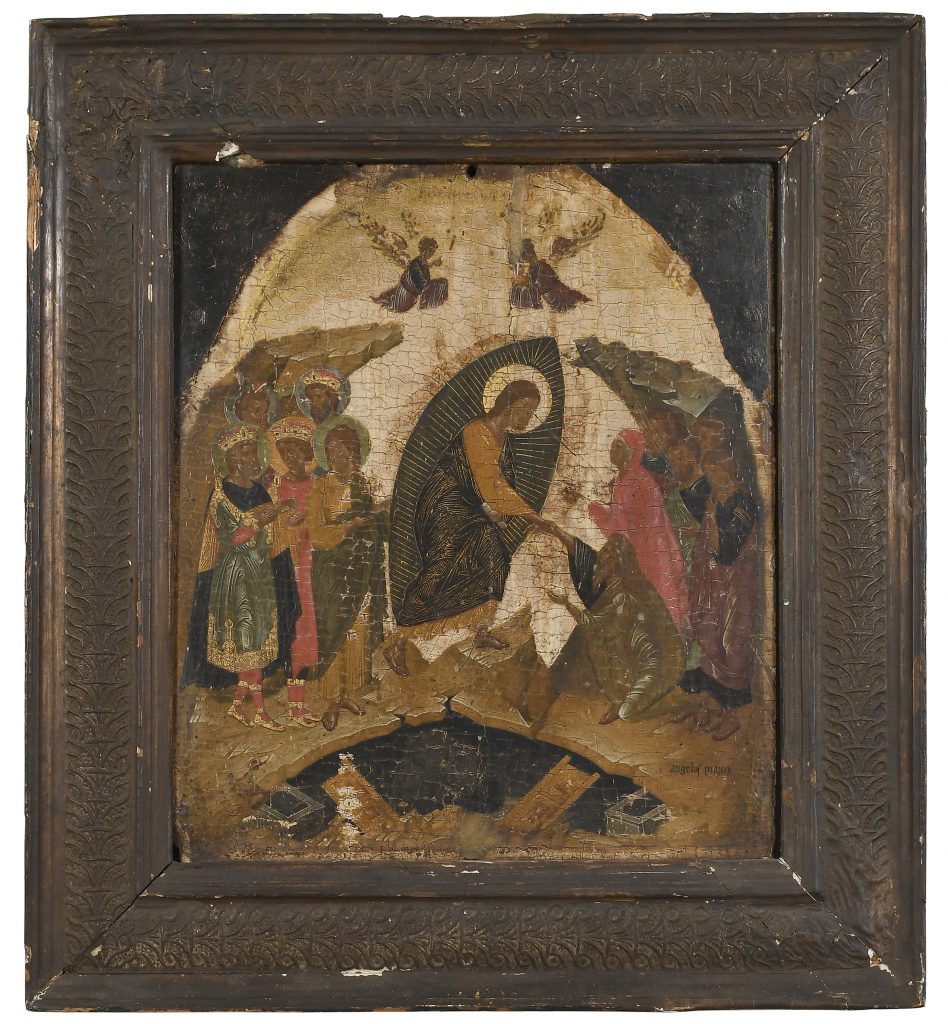 Until now, only twenty-two icons were known to have been signed by the artist, Angelos, the late Byzantine Master working in Crete in the first half of the 15th century. The inscription 'angelus pinxit', which we read on this icon, is very rare. There is only one other icon, Christ Man of Sorrows held by the Museo Correr, Venice, which is also signed 'ANGELUS PINXIT.' It's highly possible that the [Descent into Hell] was for a Venetian client, which explains why the painter's signature is in Latin. This was common in Cretan icons at the time of the Venetian occupation of the island.
Angelos Akotantos (Cretan, 15th century) Anastasis (Descent into Hell), signed "angelus pinxit", egg tempera primed with gesso on linen with gold leaf and laid on panel, 15-1/4 x 12-7/8 in.
Lot 989 | Estimate $10,000.00-$15,000.00 (USD) | Click here to view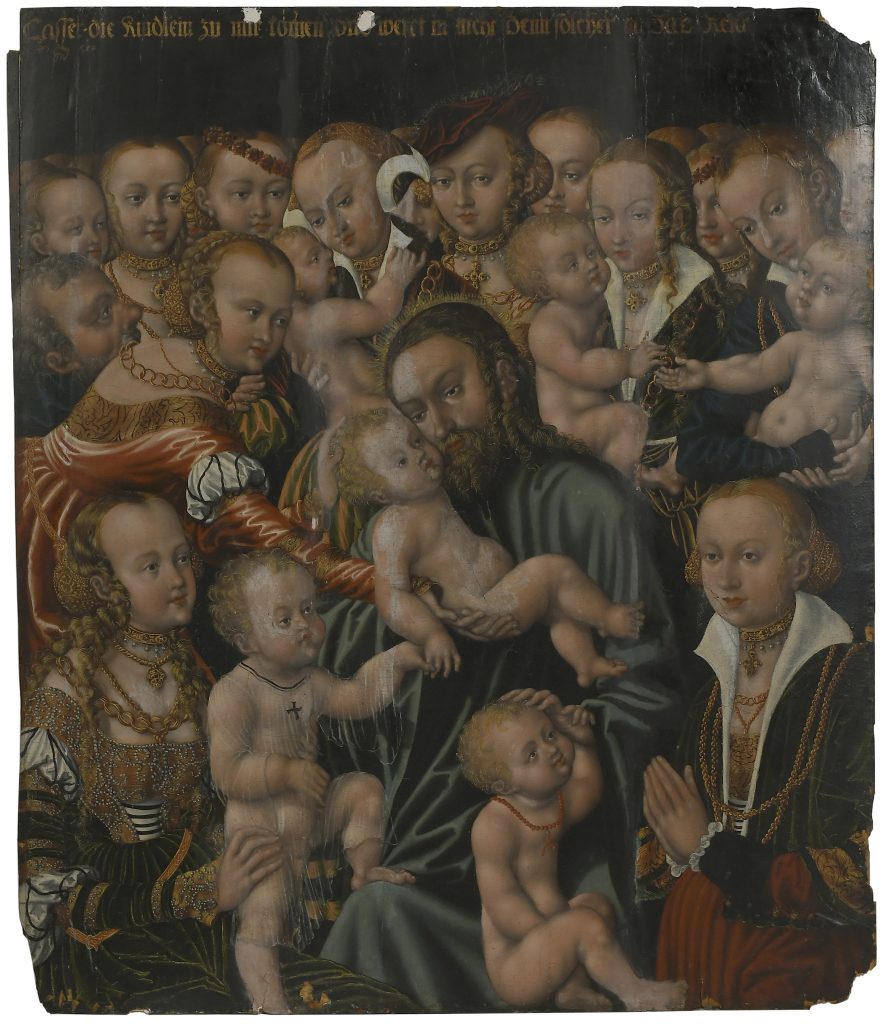 The Master H. B of the Griffin Head is identified as someone working within the workshop of Lucas Cranach The Elder (1472–1553). Only two other signed and documented works by the Master H. B of the Griffin Head are known to exist, one is held by the Episcopal Cathedral and Diocesan Museum in Mainz, Germany and the other by The Louvre, Paris, France.
This large and detailed panel draws inspiration from Cranach himself, who created at least two compositions of this subject painted in 1537 and 1538 respectively. This tender subject was rarely depicted before the 16th century.
Master H.B. of the Griffin Head (German, 16th century)
Christ Blessing the Children, circa 1550, signed upper left "HB" with the griffin head, oil on panel, 42 x 36 in.
Lot 990 | Estimate $80,000.00-$120,000.00  | Click here to view