Josef Albers: At Black Mountain College | May 20, 2023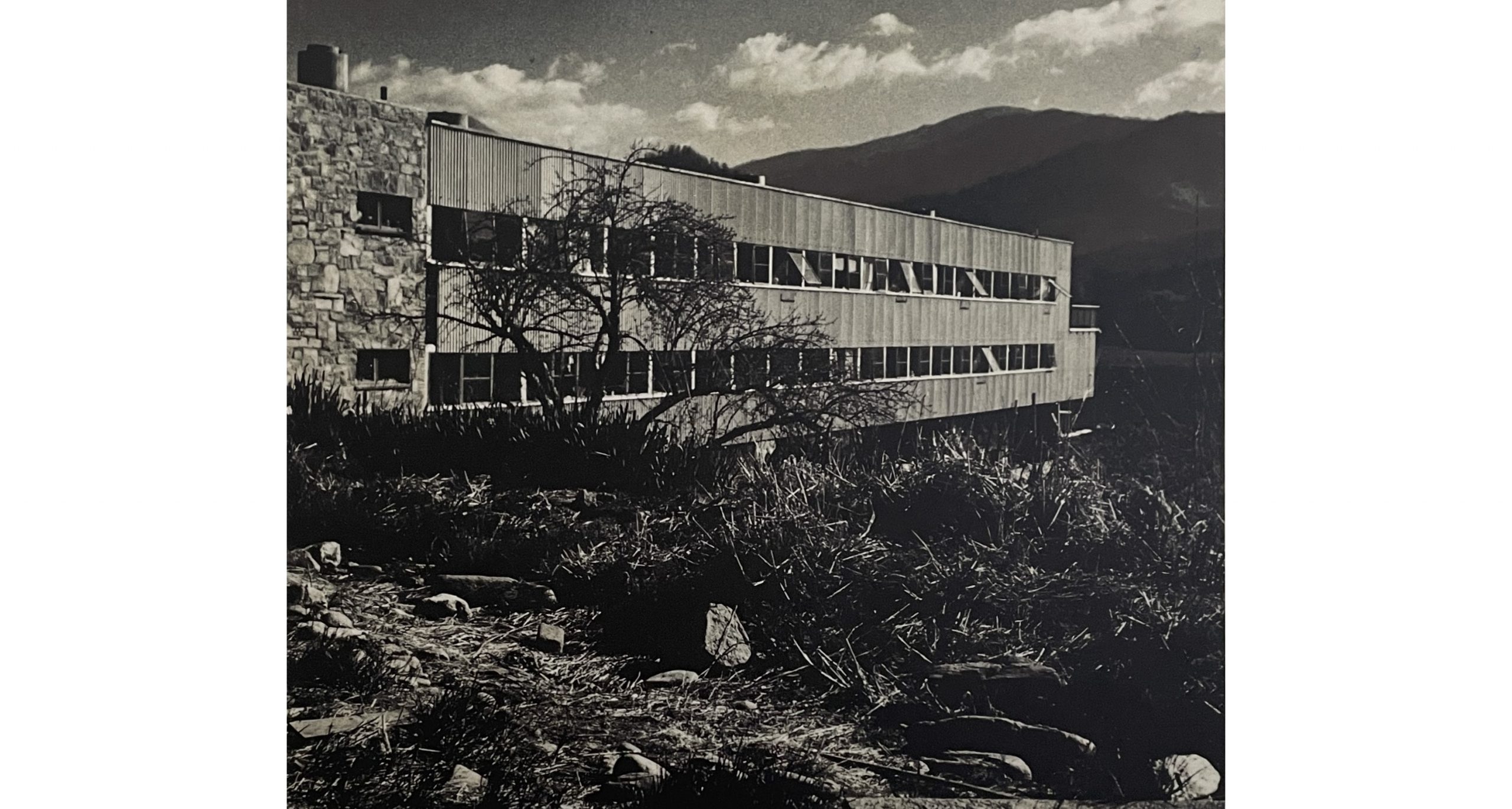 In the 1930s, as the Bauhaus declined, Josef Albers came to the United States to join the staff at the newly formed Black Mountain College in North Carolina.
Albers was instrumental in developing the college's art curriculum and fostering a culture of experimentation and collaboration among the students and faculty. His methods deeply resonated with artists Robert Rauschenburg, Kenneth Noland, Cy Twombly, and Robert Motherwell. He insisted he was not there to teach art but students.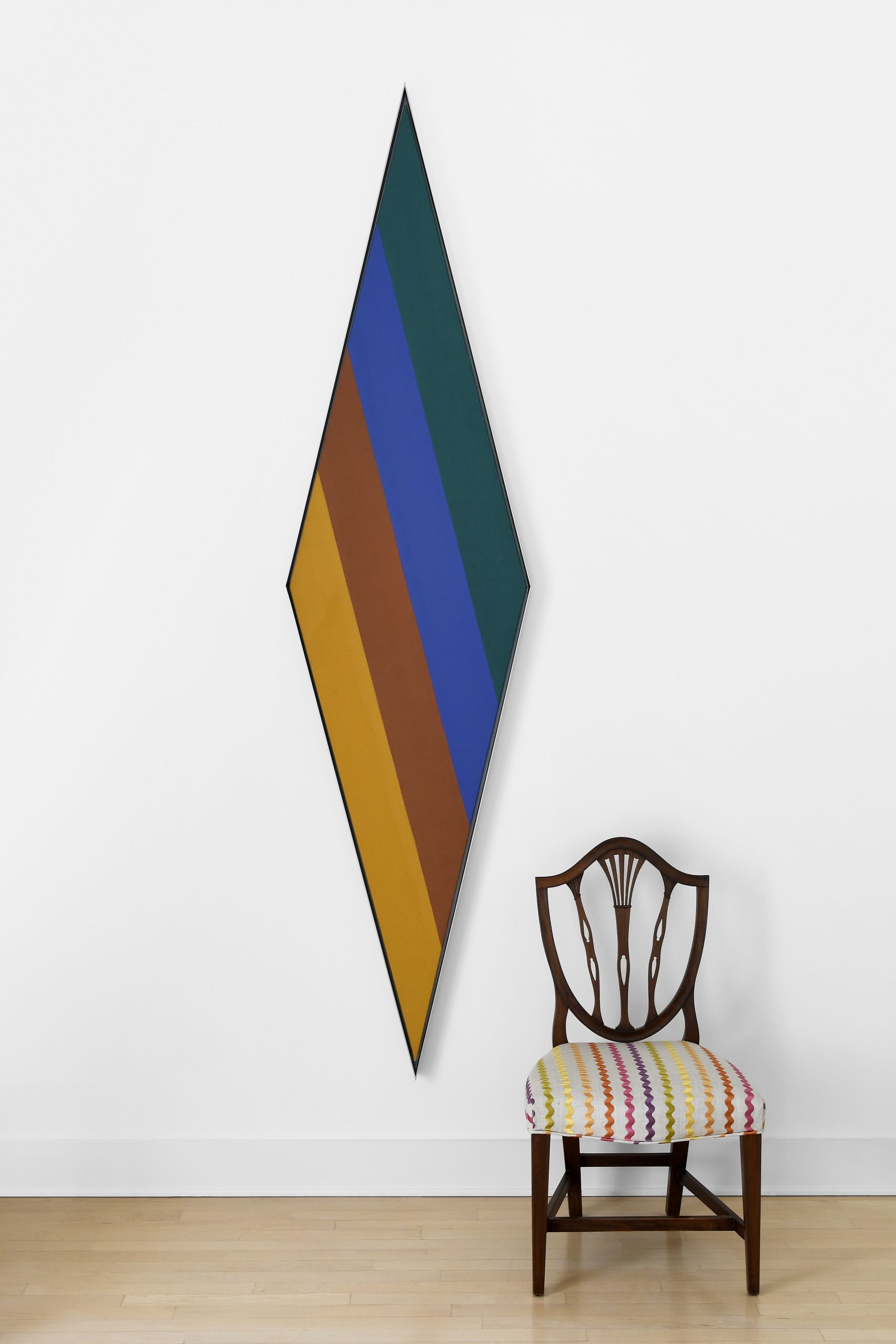 This painting (seen below), titled "Unavowed", is photographed within the BMC's main building. For Albers, art is not an object, it is an experience, where colors interact and lines and techniques create dimension and life.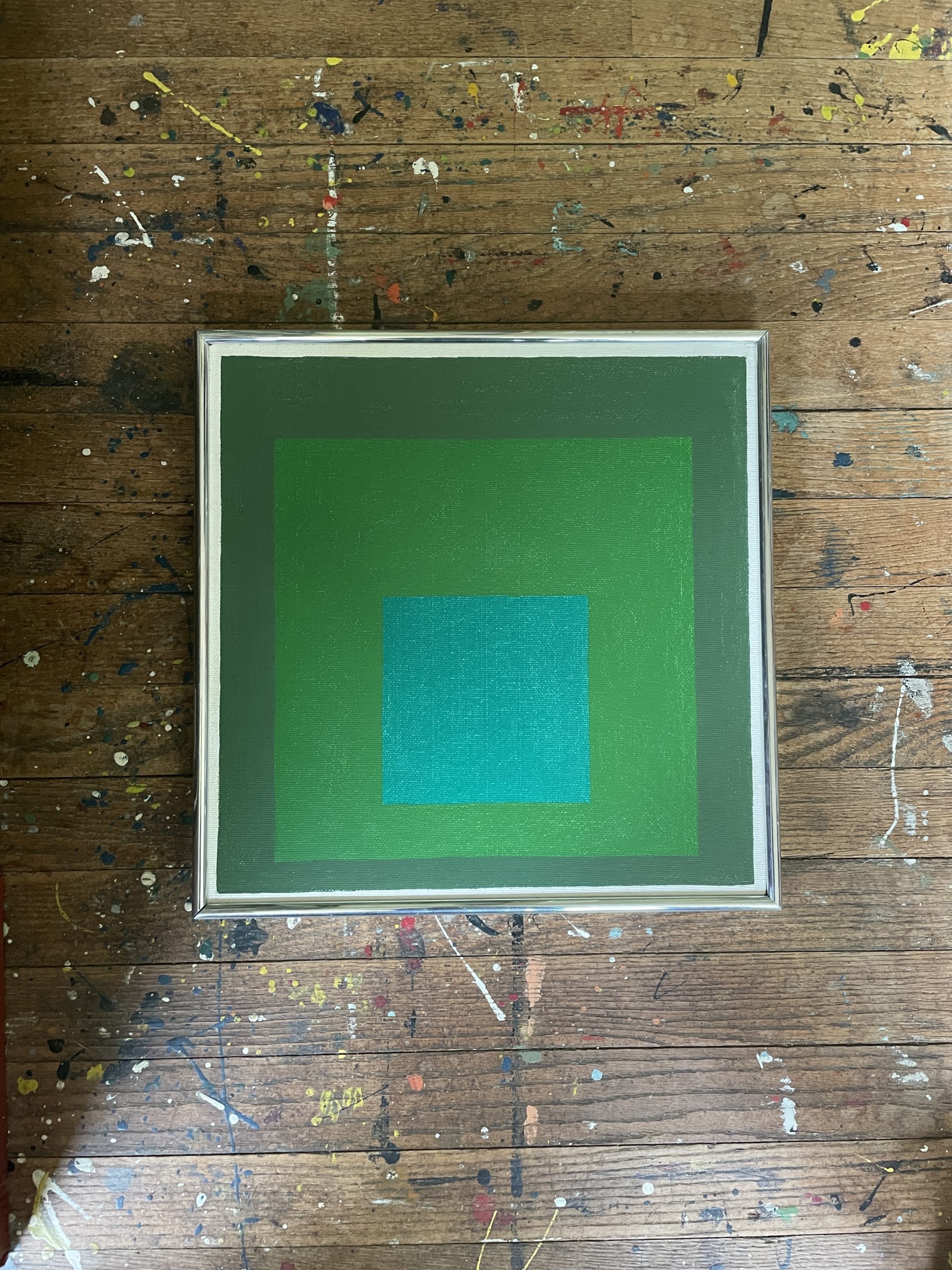 Albers' legacy at Black Mountain College continues to influence liberal art education and artistic practice today. His emphasis on experimentation, collaboration, and interdisciplinary learning remains relevant and valuable to artists and educators alike.