From a Private North Carolina Collection: Chinese Porcelains Acquired in Southeast Asia | April 20, 2023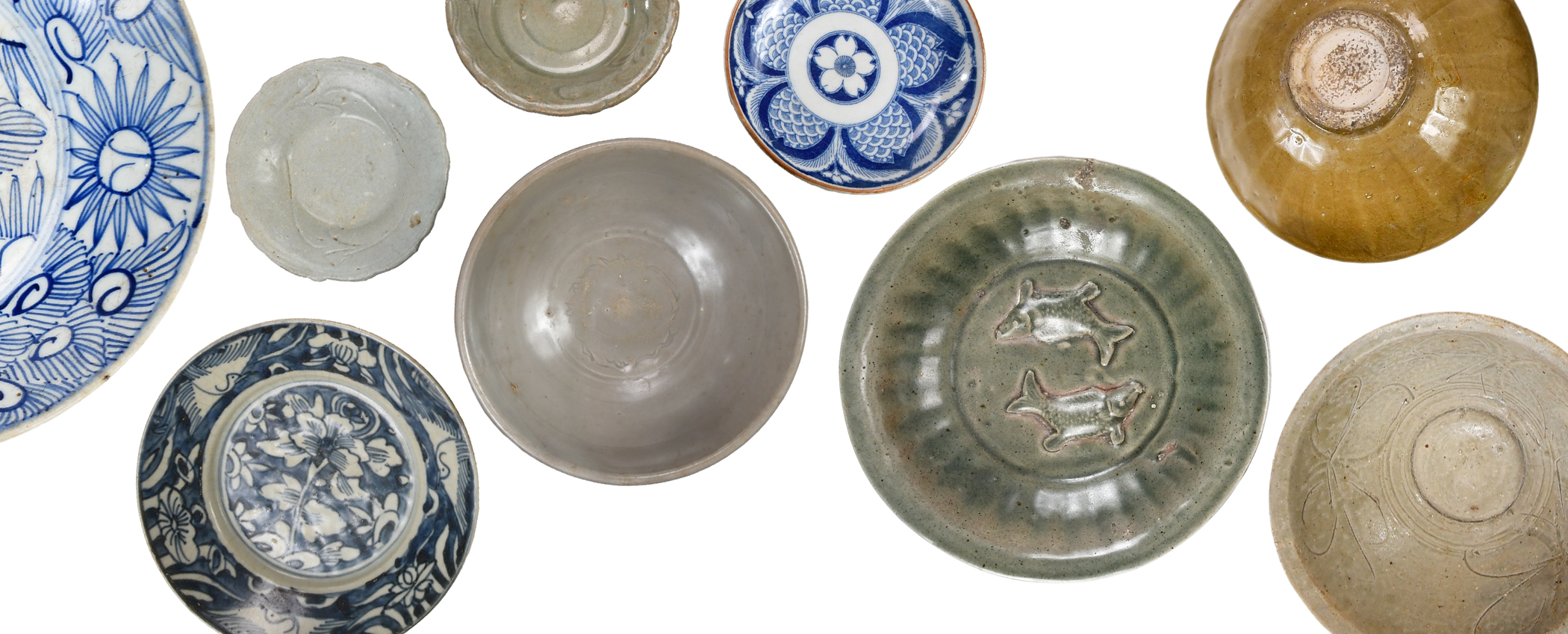 Brunk Auctions' next Asian Arts Auction will feature fine examples of Chinese, Korean, and Japanese art and decorative objects, including a collection of Chinese porcelain and glazed pottery vessels from a Private Collection in Weaverville, North Carolina. 
The collector (who has requested to remain anonymous) traveled throughout Asia extensively during her life, and over the years amassed a significant collection of ceramics and textiles. Instilled with a bold sense of adventure and independence in her youth as part of a military family who relocated frequently, she moved to Manila in the Philippines in the 1970s as a single woman, where she furthered her career by working with Asian companies to train employees in Western marketing strategies. In particular, she became instrumental in teaching other women, helping them develop skills that would enable them to make a living and become more independent themselves.

Outside of work, she enjoyed immersing herself in the culture and landscape of the region, and often traveled into the countryside in search of antiques – especially Ming dynasty porcelains. In her dealings with local individuals and merchants, she managed to acquire several pieces that had been in family use for generations. A large number of the pieces were also exhibited at the Republic of the Philippines Ministry of Education and Culture National Museum in Manila and the Oklahoma Center for Science & Arts in Oklahoma City.
In 1979, she met her husband and returned stateside, but never gave up her love of traveling and collecting. Her searches during her many sojourns in Indonesia and the Philippines yielded a fine collection of colorful woven batik and ikat textiles, which will be offered in Brunk's Premier and Emporium auctions this summer.
The April Asian Arts Auction begins on April 20th, 2023 at 9:00 AM.