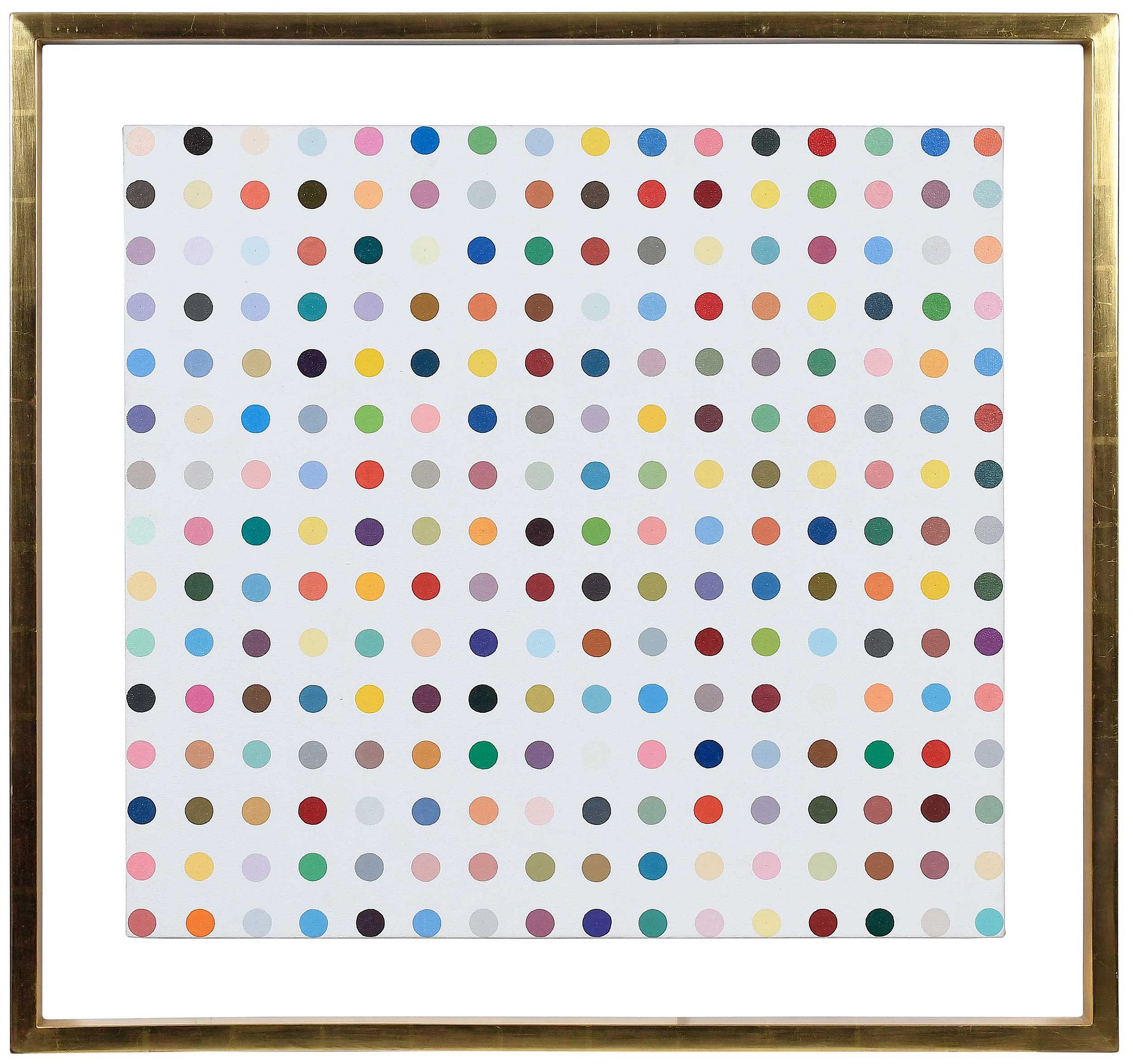 Collection of Jean and Jim Barrow
May 20, 2023 09:00 AM EDT Asheville, North Carolina
Estimate: $200,000 – $300,000
Description:
(British, born 1965)
Adrenalin, 1992, unsigned, gloss household paint on canvas, TL: pale pink, TR: orange, BL: red, BR: aqua, 29 x 31 in. (73.7 x 78.7 cm.); fine gold leaf frame, float mounted on acrylic, 37 x 39 in.
Note: "In the Spot Paintings the grid like texture creates the beginning of a system. On each painting no two colours are the same. This ends the simple system, it's a simple system. No matter how I feel as an artist or a painter, the paintings end up looking happy.
I once said that the spot paintings could be what art looks like viewed through an imaginary microscope. They are what they are, perfectly dumb paintings, which feel absolutely right." -Damien Hirst
Exhibited: Gagosian Beverly Hills, California Damien Hirst: The Complete Spot Paintings 1986-2011,, January 12 – February 10, 2012 (label verso); 11 Duke Street Ltd, London (label verso).
Literature: The Complete Spot Paintings, 1986-2011, published by Other Criteria and Gagosian Gallery, London , 2014. Pharmaceuticals, illustrated on a full page in color, p. 30, and catalog entry, p. 826.
Provenance:
Private Collection, United Kingdom; Private treaty sale via Christie's to Kristy Stubbs Gallery, Dallas, Texas, 1998; Collection of Jean and Jim Barrow
Condition:
tiny pin holes within each circle as made with compass by the artist with staining through to back, slight surface grime, mainly on top edge, otherwise excellent