Brunk Auctions' First Sale of 2023 –Its First Ever Million Dollar Asian Auction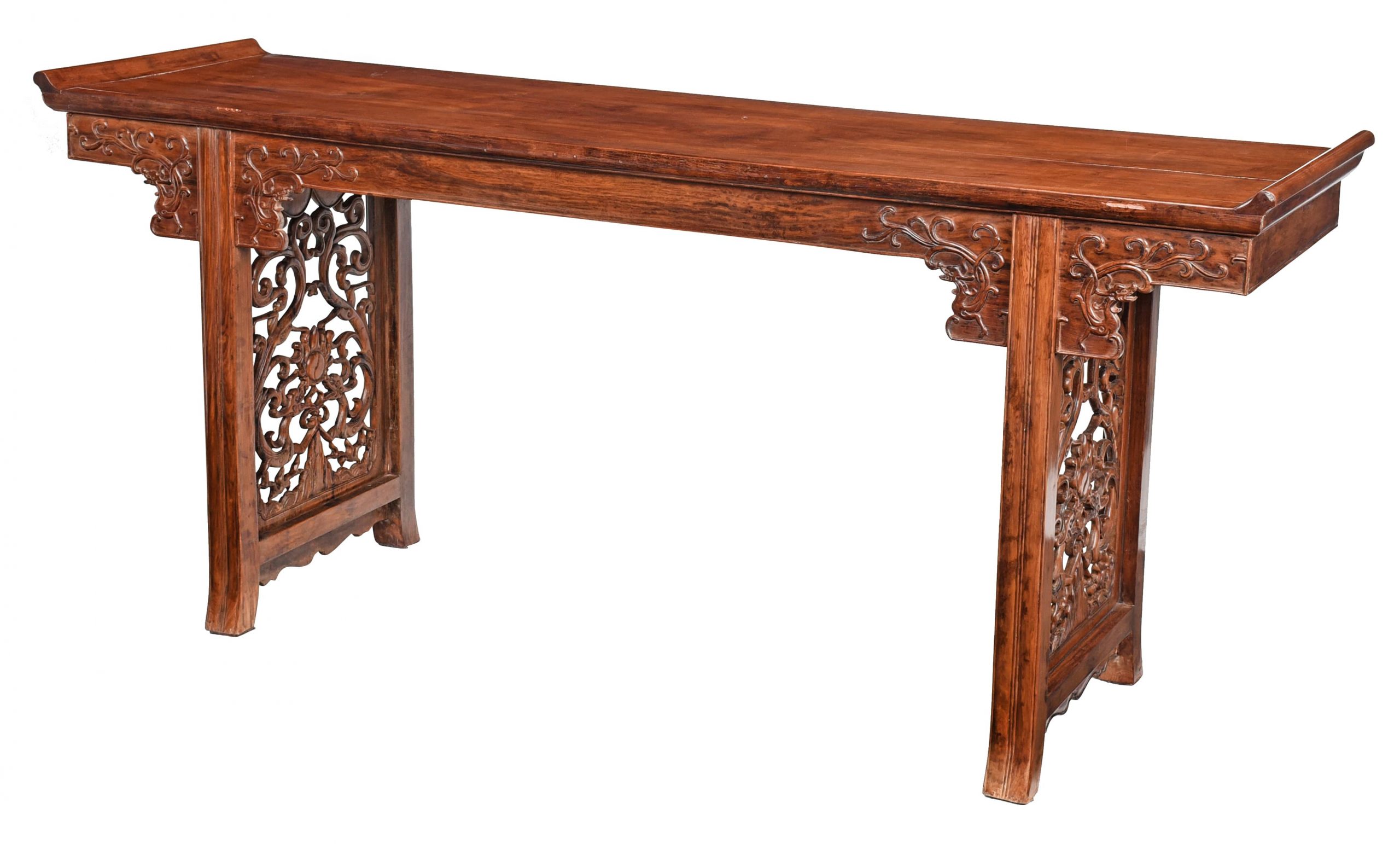 Important Chinese Huanghuali Scroll Table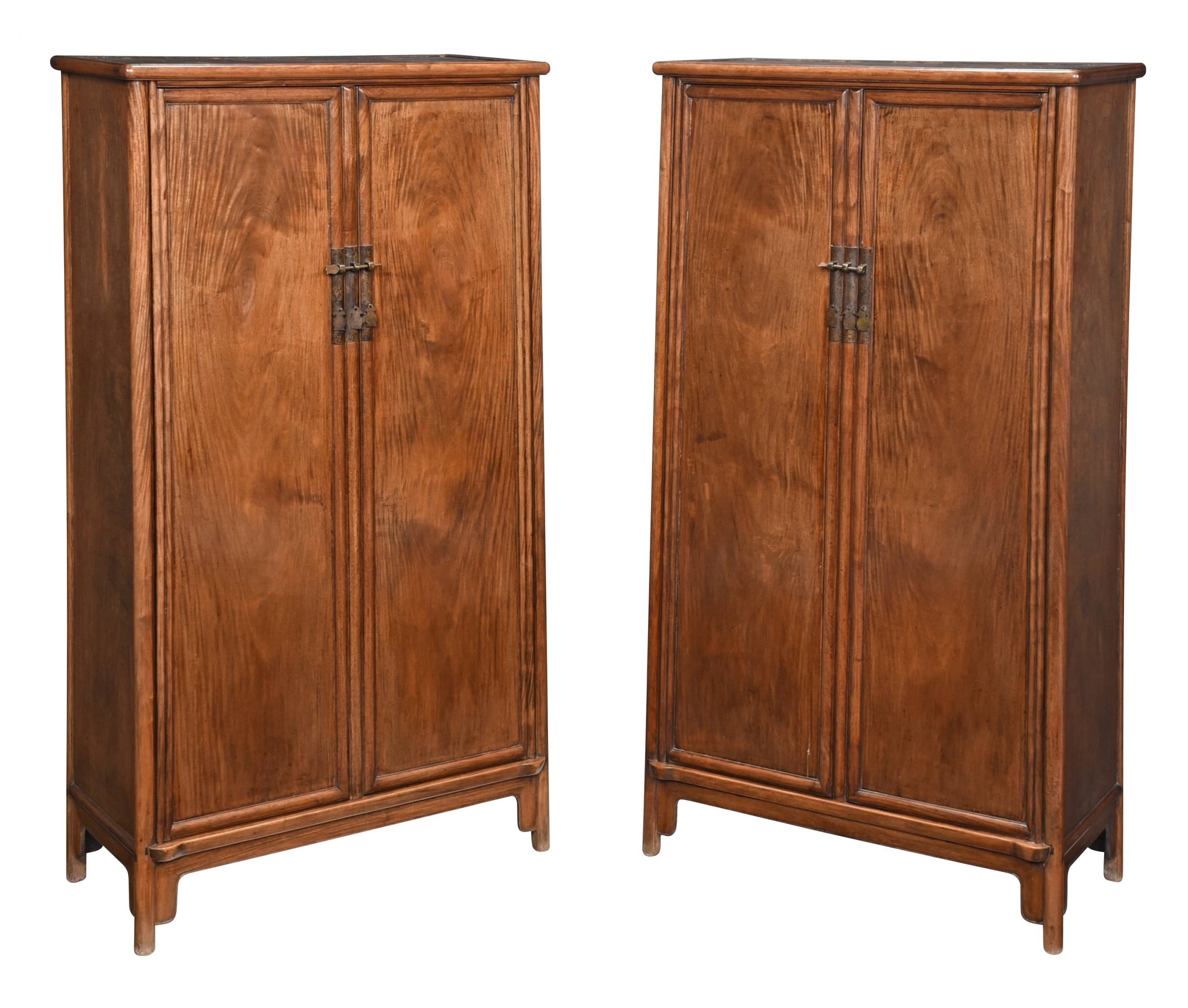 Important Pair Chinese Huanghuali Cabinets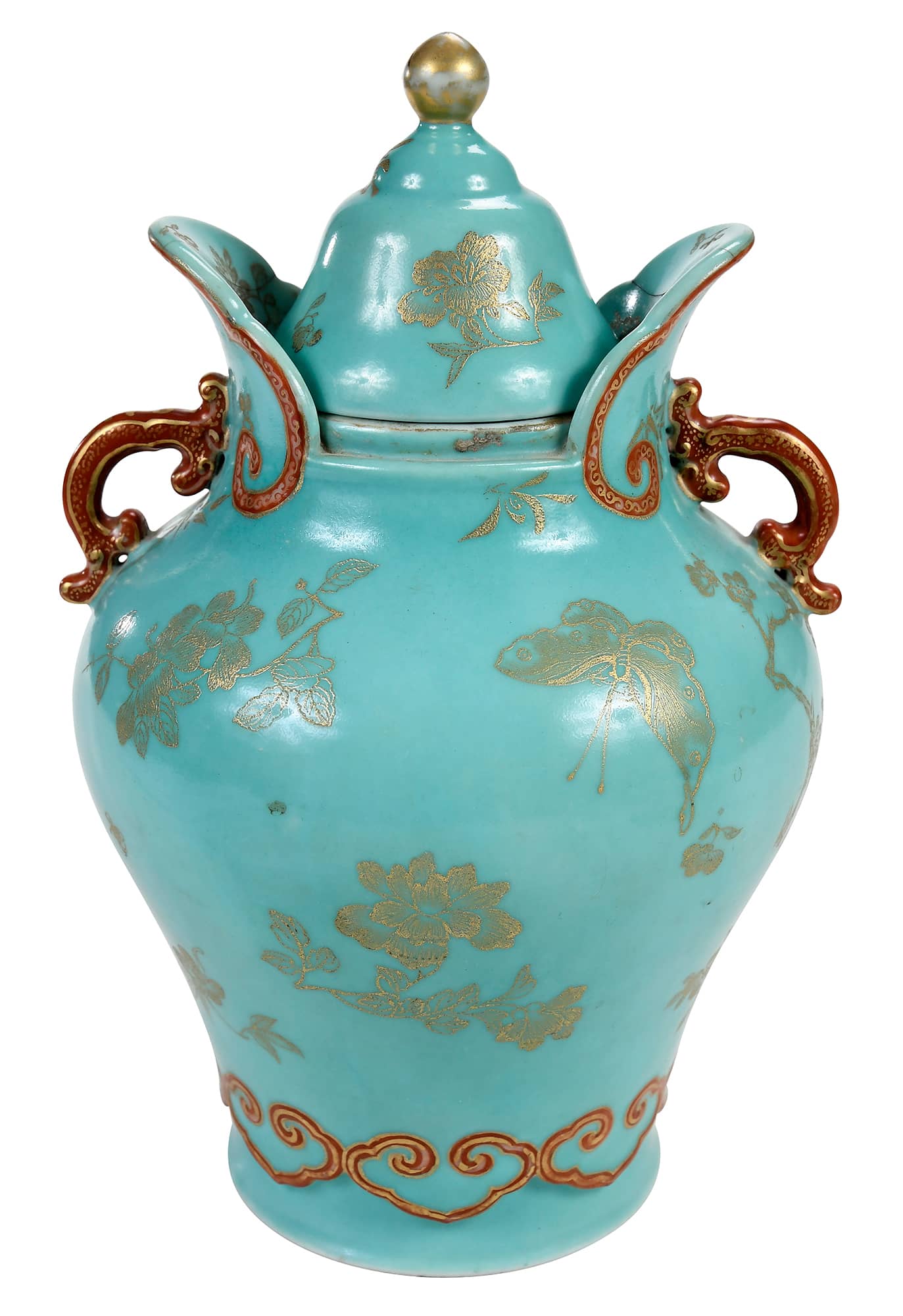 Chinese Lidded Porcelain Vessel – Qianlong Reign Mark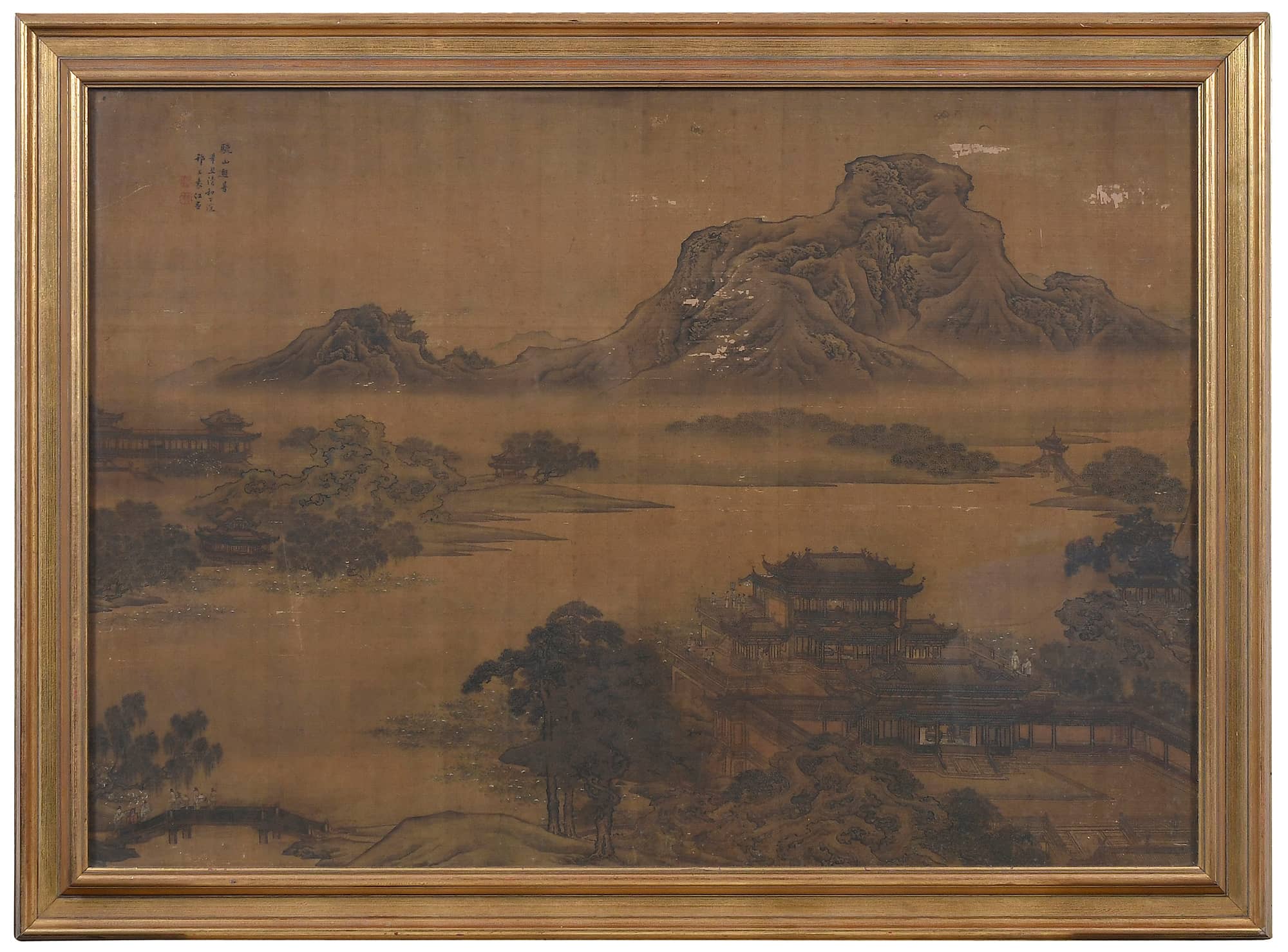 Framed Chinese Landscape Painting on Silk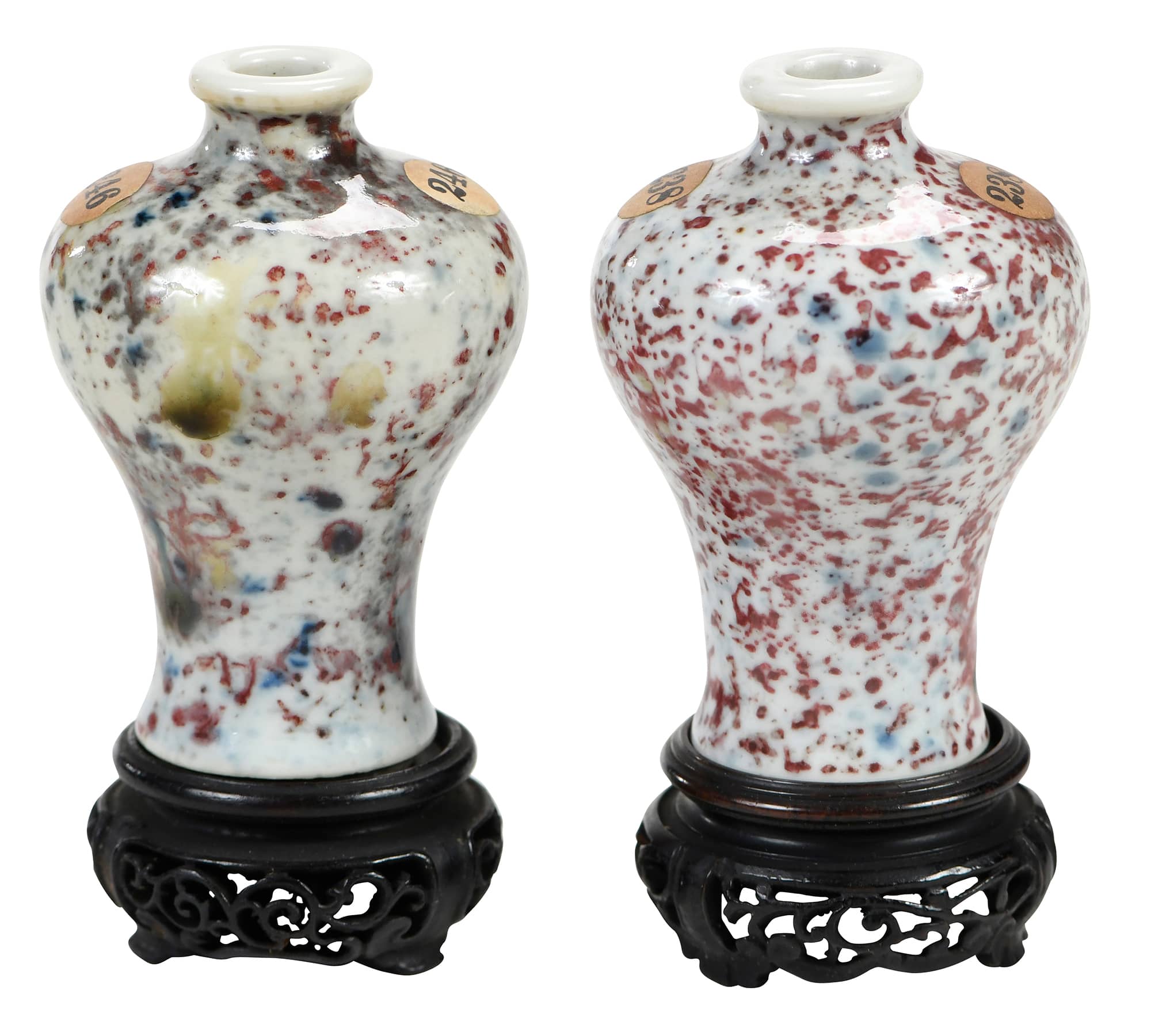 The collection of 60 miniature vases
Brunk Auctions' 2023 season opened with a bang on Thursday with a specialty Asian Auction of 384 lots bringing in $1,330,129. Two days after an exciting rebrand unveiling, there were surprises across all categories and competition in real time, both in the room, over the phone, and across the internet. Huanghuali furniture led the day, with an important Chinese Huanghuali Scroll Table (Lot 49) selling for $196,800, more than triple the high estimate, to a private collector. A pair of Chinese Huanghuali Cabinets (Lot 67) sold to a phone bidder for $92,250.  The top porcelain of the day was Lot 189, a Chinese Lidded Porcelain Vessel with a Qianlong Reign Mark, which achieved $166,400. An exquisite Chinese Landscape Painting on Silk (Lot 313) achieved the highest price for fine art, selling to another telephone bidder for $79,950.
Top lots in the sale came from private collectors, estates, and museum deaccessions. Of particular note was the collection of Wilhelmine Kirby Waller, the granddaughter of Thomas Ellis Kirby, founding partner of the American Art Association, which became the first major auction house in the United States. Gustavus Kirby, Wilhelmine's father, was an important member of the American Olympic Committee and was involved in the auction business with his father. Wilhelmine, a noted equestrienne, focused her pursuits on horse breeding at the successful Tanrackin Farm in Bedford, New York. She was on several Presidential Commissions focusing on conservation and the environment, as well as serving as the President of the Garden Club of America. The objects offered at Brunk were passed down through the family and Wilhelmine to the current consignor. Lots from the Waller Collection included an unusual collection of approximately 60 miniature bottles and vases which sold for a combined total of $44,280, as well as a Qianlong Lidded Vessel that achieved $166,400.
Other prices of note included a fine pair of Chinese Huanghuali Horseshoe Back Chairs (Lot 81) and a Chinese Carved Zitan Altar Table (Lot 131), both selling for $15,360. A Chinese Blanc de Chine Porcelain Brush Washer (Qianlong Reign Mark) sold for $14,760 (Lot 319). A large Chinese Famille Rose Porcelain Lidded Temple Jar sold for $12,160 (Lot 155). Fine art included a work by Jiang Tingxi depicting an eagle below a peach tree which sold for $41,820 (Lot 140). An Important Imperial Chinese Silk and Gold Thread Carpet sold for double the high estimate, $29,520 (Lot 50). Works from Thailand were also represented, including a monumental Thai Gilt Bronze Sangkajai Buddha that sold for $16,640 (Lot 270).
Thursday's auction boasted an encouraging 92% sell through rate, pointing to a strong market for Brunk's next Asian Auction on April 20th. Consignments are still open for the Spring auction, which will include a strong selection of Museum deaccessions, among other consignments. Contact Jim Crowley at jim@brunkauctions.com if you wish to consign an item in an upcoming auction.