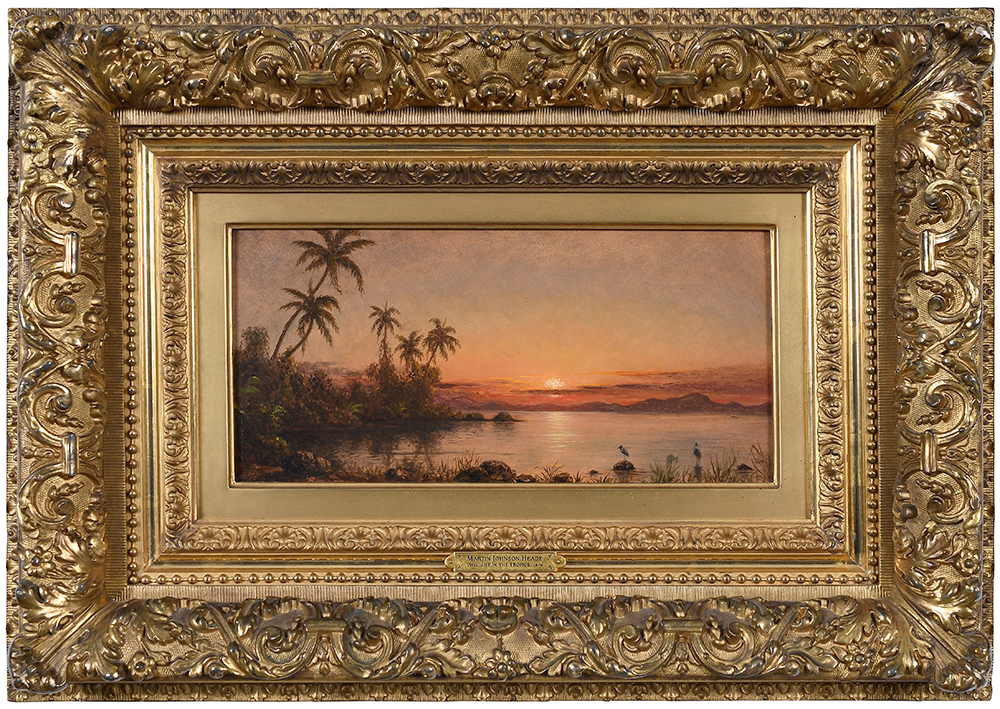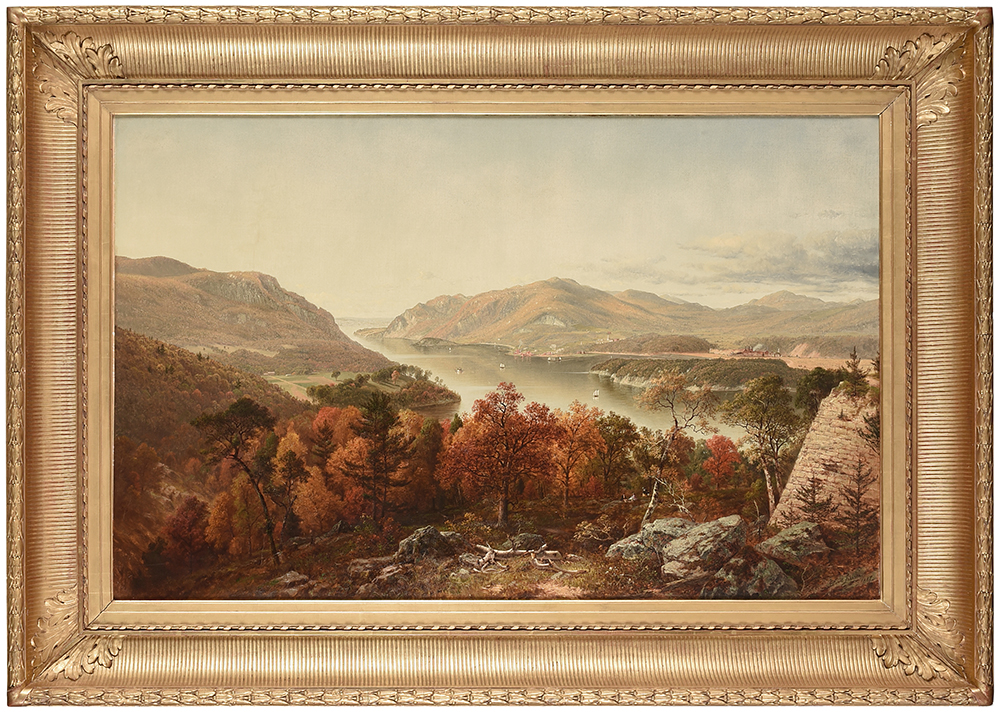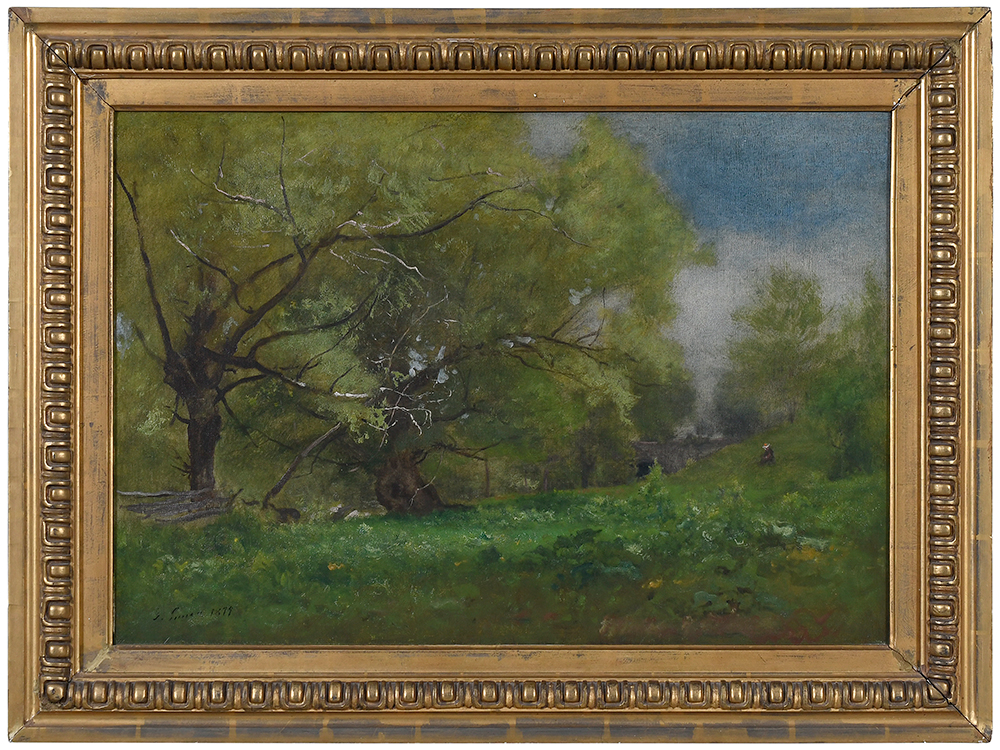 From small gems such as a George Washington miniature by Charles Willson Peale, the second Peale miniature of Washington to ever be offered by Brunk, and a tropical sunset by Martin Johnson Heade, to magnificent exhibition sized paintings by David Johnson and Arthur Parton, the March Premier Auction features American masterworks to fit any wall. Early portraits such as the Peale miniature begin the American timeline, and include works attributed to James Sharples, Sr. and Thomas Sully. A large group of folk portraits includes a number of compelling "red dress" paintings, including a standout portrait from the Collection of legendary New York private dealer and collector Alice Osofsky.
Well known in museums, galleries, and private collecting circles for American Paintings, fine jewelry, Tiffany, American Furniture, and other categories, Osofsky sold important works of art into such august institutions as the Wadsworth Atheneum, the New York Historical Society, and the Metropolitan Museum of Art, as well as the best private collections. Brunk is pleased to offer paintings by James Bard, George Inness, Robert Henri, Severin Roesen, and others that proudly bear the Osofsky provenance. 
Still life collectors have their choice from works by Peto, Roesen, Ream, and others; the landscapes by Heade and David Johnson are joined by Hudson River School scenes by Thomas Worthington Whittredge, Hermann Herzog, William Trost Richards, and others; an 1879  George Inness of Connecticut is joined by a large J. Alden Weir from the Chrysler Museum of Art, and a Robert Henri of Monhegan; Among the more modern offerings, a Jan Matulka is joined by Gershon Benjamin and an E.E. Cummings self portrait among others. 
Our March Premier Auction offers American masterworks from the 18th to the 20th century in all genres. Enjoy.
Call or email Nan Zander today for more information!
828-254-6846
nan@brunkauctions.com