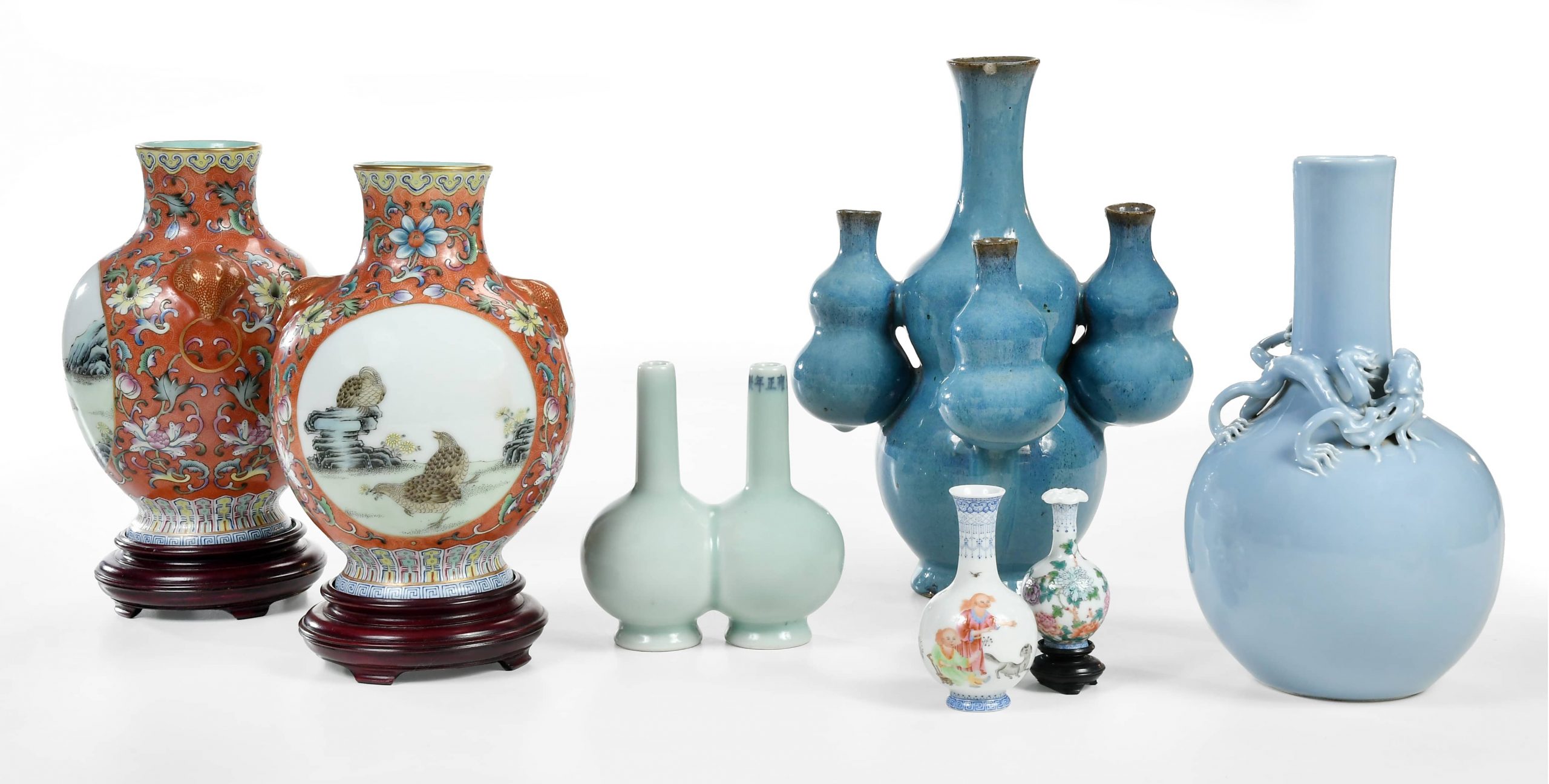 In the 1970s, Clarence L. Adams, Jr., experienced a heart attack at his home in Raleigh, NC. The medical scare required quiet and calm recovery. During that time he began reading and researching Chinese history and art, which led him into studying porcelain and the different styles produced during the dynasties. With increasing interest and curiosity, he became enthusiastic about collecting. Alongside Clarence in his journey to acquire knowledge was his wife, Janet, and together the two began their pursuit of finding antique dealers specializing in fine Chinese ceramics and porcelain.
During one of their many excursions to Washington, D.C., the couple visited the antique shop, Peking Arts, where they browsed through the abundant porcelain wares on display. The shop's owners, Lin and Lee Kiang of Beijing (formerly known as Peking), soon became friends and mentors to the Adamses, thus expanding their acquired knowledge of Chinese history, dynasties, and the many styles of porcelain.
Throughout the decade of collecting, prior to his death, Clarence focused on further study and diversifying the collection. Janet meticulously handwrote each item's catalog entry with detailed descriptions, notes, and purchase history, and later travelled to China where, with Lin Kiang's letter of introduction, she was entertained by some of his family and acquired additional pieces for the collection. The couple's combined efforts resulted in the formation of a fascinating collection of porcelain examples that represent both fine quality and rarity, from the coral-ground Jiaqing vases to the jun type conjoined double gourd vase.
After almost 40 years in private hands, Brunk Auctions is proud to introduce this collection of Chinese porcelain, which beautifully illustrates an impressive range in decoration, construction, and function of the material.